Bring your
wardrobe to life.
Mieko Mintz Original Kantha
Mieko has also been involved with the creation of new original print designs. She is strongly attracted to the sense of color and pattern that developed in Japanese kimono culture. She is also fascinated by the simple hand-stitching (kantha) that has evolved over hundreds of years in India. She has found that these two traditions perfectly complement each other. Her quest to merge these fashion cultures in her clothing design has culminated in these new collections.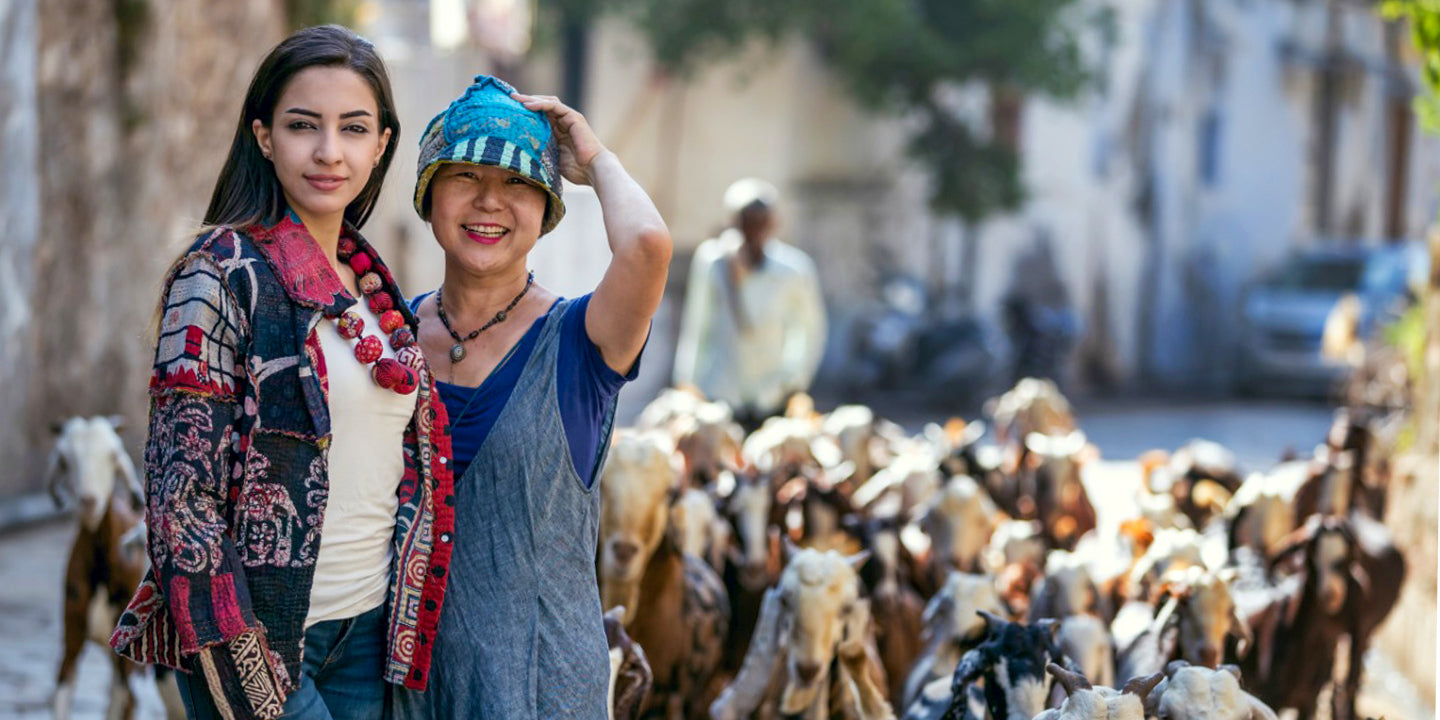 THE KANTHANIST
As a pianist uses a piano to compose beautiful music, so does Mieko use Kantha to compose beautiful clothing.
Our Story
Follow us on Instagram @miekomintz